Segment.com is a great tool that allows marketers to send data from your website to many sources without having to install additional website pixels that could slow down your website. Even better, they have a great free plan.
Getting started with Segment is really easy, you can sign up for free here.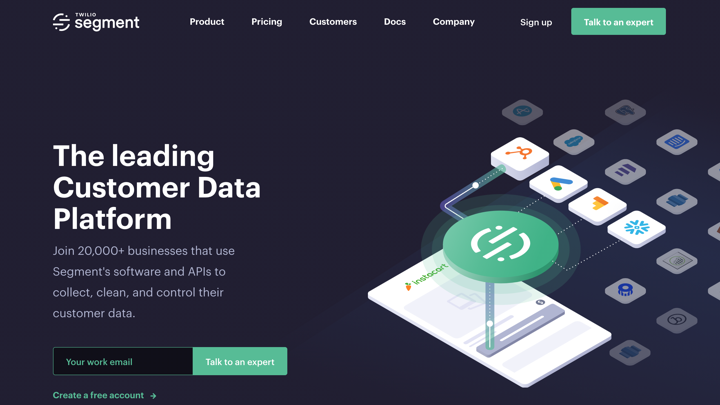 Once you've created an account, Segment will have you add your first data source. This first source should be your website. Segment will provide detailed instructions on this process.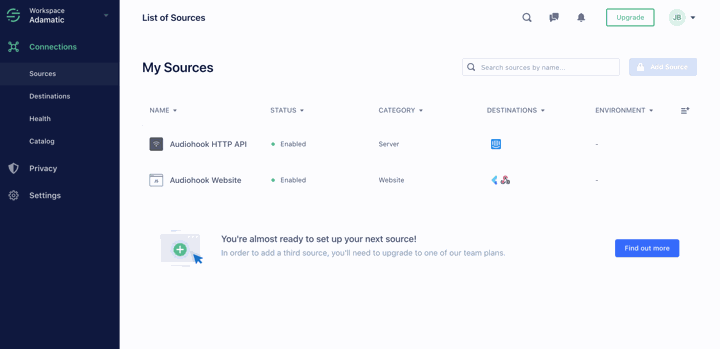 After you've added your website as a source, you'll then need to add a destination. You can do this by clicking on the Destinations tab on the left-hand side of the screen, followed by then clicking on the Add Destination button.

Segment supports a lot of destinations, which makes it super convenient and powerful. In order to integrate Audiohook, you will want to search for the destination named Webhook. Only one result will appear named Webhooks, click on this destination.
Once you click on the Webhooks destination, you will see a Configure Webhooks button.
You will first need to click on the website source which you previously added. This tells Segment what data should be sent to the webhook. Once selected, click the Confirm Source button.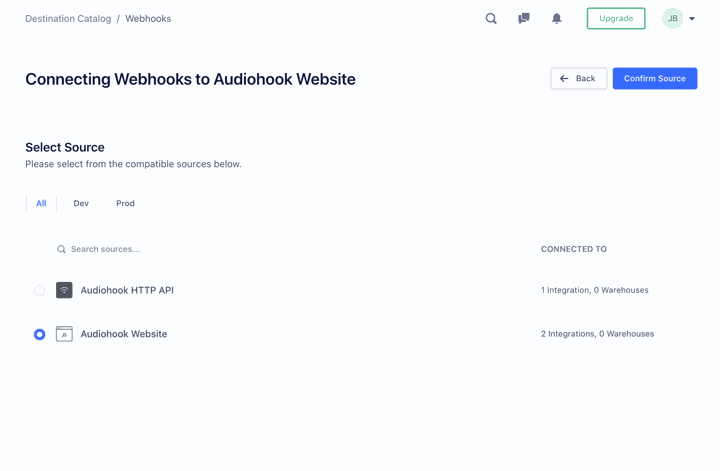 The next step will be configuring the webhook settings. Click on the option that says Webhooks (max 5).
This will bring up a screen where you can enter a Webhook URL. Copy the URL below and paste it into the box below Webhook URL. Note you will need to replace <your-account-uuid>
https://event.audiohoook.com/<your-account-uuid>/webhook/website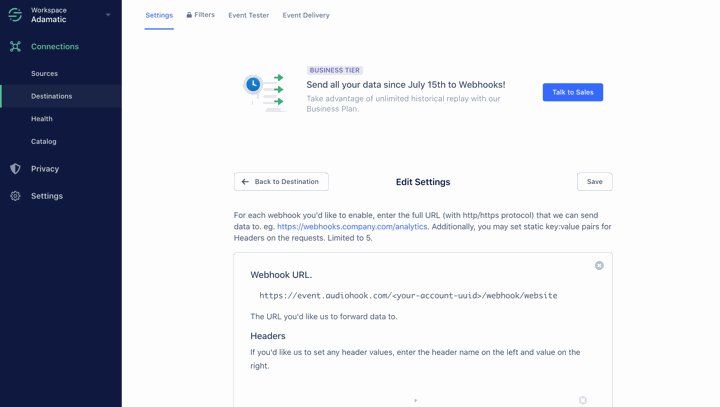 Note you will need to replace <your-account-uuid> with the account uuid provided by audiohook. If you don't know where to find yours, chat with a member of our team by clicking on the chat icon on the bottom right of this article. You'll want to make sure that you relace <your> with your uuid. It should look something like this:
https://event.audiohoook.com/4ea80334-62b9-4b74-aafe-5e4ac591f702/webhook/website
After you have added your account uuid, click Save.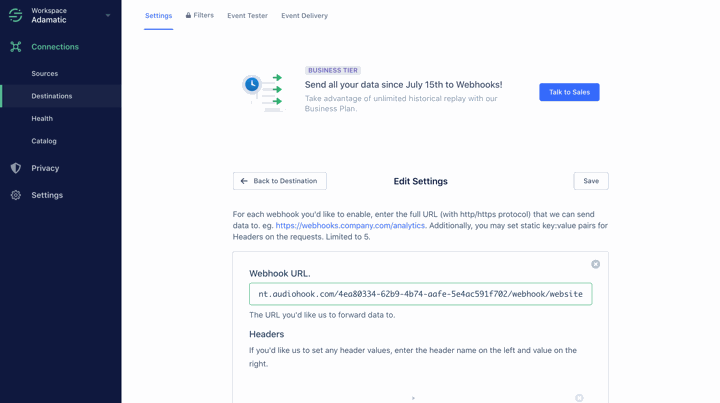 Finally, the last step is to turn on the webhook by toggling the slider next to where it says Setup Guide.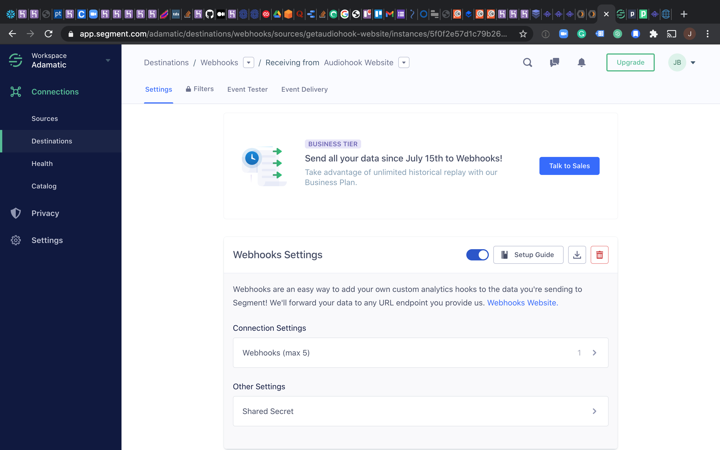 Congrations!!! You are now all set to go. If you have any question please reach out to us using the chat icon in the bottom right corner of this article.