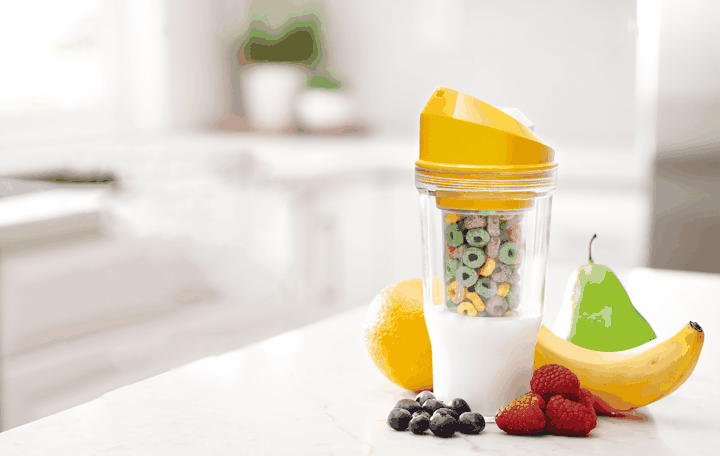 I was blown away at how well our Audiohook ads performed right out of the gates. We saw a healthy ROAS snd and high intent traffic. We came into audio media buying with an experimental approach and now plan on increasing budgets and keeping Audiohook in our permanent ad stack. Very impressed. -

Kevin Meyer, VP of Marketing
Crunch Cup's unique and innovative product solves the problem of eating cereal on the go. However, like many great products, there is more to it than meets the eye. This can become challenging when advertising and promoting products. The average social media and paid search ads seen on places like Instagram and Google are only seen for less than one second! Enter digital audio.
 Unlike display and search ads, digital audio ads are commonly thirty seconds long. Moreover, since human brains retain information longer when heard compared to just seeing and reading information. Digital audio ads on average boost an impressive 4X improvement when it comes to ad recall. The Crunch Cup team chose to partner with Audiohook to help them leverage the power of digital audio to reach new customers and grow sales profitably.
After meeting with the Crunch Cup team, it was determined that building a lookalike audience base from website visitors to crunchcup.com would be the most effective strategy to reach net new customers. Additionally, as new potential customers were driven to the website, Audiohook would leverage a retargeting strategy to help ensure customers didn't just visit the website, but ultimately made a purchase. Audiohook built these audiences dynamically in real time, reaching them on a wide range of audio platforms, including Spotify, iHeartRadio, and SoundCloud.
The Results
Crunch cup achieved a ROAS that was 67% higher than their target ROAS
ROAS was tracked using actual order ids and associated order values without the need for promo codes
Campaign maintained an frequency of five fully listened to ads per person
Learn how Audiohook can help your brand today.