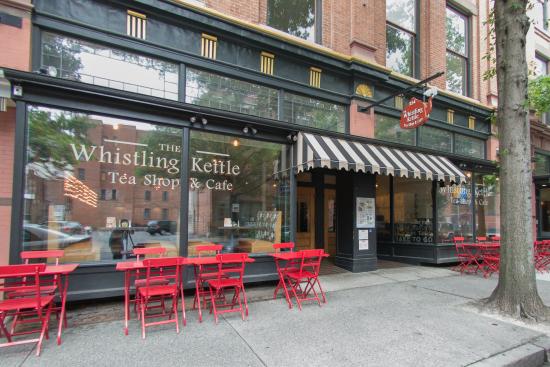 Overall, we have had a very positive experience with Audiohook. They laid out the plan right from inception and we set some clear objectives. They provided all of the tools necessary to get started and if we had any questions they were quick to respond with direct and thorough answers. I highly recommend leveraging their services. We ended up with a 4.85 ROAS – which is kind of unheard of with most marketing initiatives.
-Nate, Head of Marketing
The Whistling Kettle is a tea shoppe with three locations in New York. They also have a website that offers loose leaf teas from around the world and the option of a subscription box for monthly deliveries. The Whistling Kettle struggled to market their brand since they are botha large ecommerce and a brick-and-mortar business. Audiohook and The Whistling Kettle had to make a decision on what to specifically advertise. 
Together Audiohook and The Whistling Kettle ultimately decided to market their ecommerce side of the business in order to be more applicable to the listeners they reached. The Whistling Kettle came to the conclusion that their first ad should explain their brand and the products they offer. Working with Audiohook allowed them to create an informational, and intriguing ad easily. Digital audio also provided information on where listeners are located, which was important for The Whistling Kettle in order to see if a large audience was located in New York. 
By the end of the case study, The Whistling Kettle had a better understanding of their audience and how to market to them. They were appreciative of the real-time tracking Audiohook provides, along with clear information on how digital audio works. The Whistling Kettle finished with above goal results. Audiohook advertises on streaming platforms such as TuneIn, Pandora, Spotify, and many other large platforms. 
Results: 
Had a goal of 2.1x and finished with almost 5x
Learn how Audiohook can help your brand!