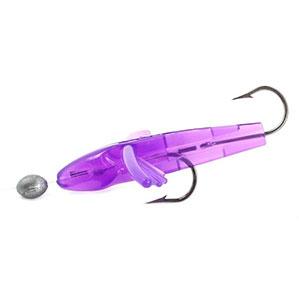 Audiohook is a pleasure to work with. They helped us immensely throughout the entire process, from crafting the right message, to setting budget, and everything in between. We couldn't be more pleased with their team, the clear communication process, and all of the work that Audiohook performed to help us reach our marketing goals for The Tackle Room.
-Bryan Byrd, Co-Founder
The Tackle Room prides themselves in providing affordable and quality fishing products. Like many fishing products, there is a lot to advertise. This can oppung marketing techniques towards anglers. Social media marketing expects to reach a large number of potential consumers, but that isn't the case.
Social media and online advertising is dependent on search terms, content strategy, and lack of urgency. It's fairly rare that social media users will stop and read an ad in its entirety, because there isn't call-to-action to do so. The Tackle Room saw this as one of their problems and decided to partner with Audiohook to get a larger consumer base and grow their brand.
When Audiohook met with The Tackle Room, they were looking to tap into the audio space and expand their audience, and Audiohook provided a painless way to do so. As their new audience visited their website, many turned into return customers quickly. Audiohook was able to provide data so The Tackle Room could see where their listeners are and if they were ultimately purchasing products. Audiohook uses many digital audio platforms such as Pandora, Spotify, SoundCloud, and more.
The Results:
They had over 30,000 fully listened ads

Finished with positive ROAS.
Learn how Audiohook can help your brand today!