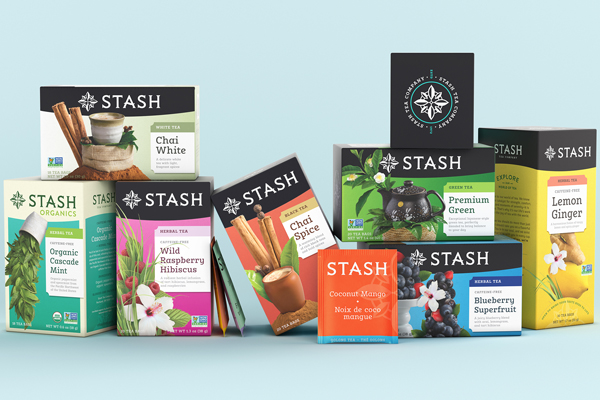 Audiohook came to us as we were looking to expand into the audio advertising sector. It was perfect timing. Their ability to reach multiple listening channels and expertise in targeting has made it a no-brainer for us to continue working with them. The process of getting set up and the continued support throughout our case study made for heavy lifting on our teams part. Thanks to their customer service and support for making it so easy for Stash to enter into a new digital advertising sphere. We look forward to continuing advertising with them now that our study is over!
- Karen Marten, Digital Marketing Manager
Stash Tea is a B Corp tea brand with a variety of original flavors. They pride themselves in having bold and flavorful teas. Many tea brands are marketing every day, so Stash Tea required a standout ad. They decided digital audio advertising would do the trick. With digital audio there is a higher chance of reaching a larger audience, sales, and website clicks due to the amount of listeners.
Audiohook has an average of 15,000 fully listened to ads. Meaning, there are over 15,000 potential customers listening and learning about a brand. This leads to an average of 50 website clicks a day. Overall, with audio advertising there is a vast audience being reached. These ultimately lead into purchases and return customers.
Stash Tea was most impressed with their completed ads. They saw an immediate increase in sales and real-time tracking of customers. Audio advertising allows brands to see their results almost immediately unlike media marketing. Audiohook streams on platforms like TuneIn, Spotify, Pandora, SiriusXM, and more.
Results:
34,487 Completed ads

9,193 unique listeners

1,447 Website visitors with an average of 51.7 per day 

2.2 ROAS
Learn how Audiohook can help your brand today!