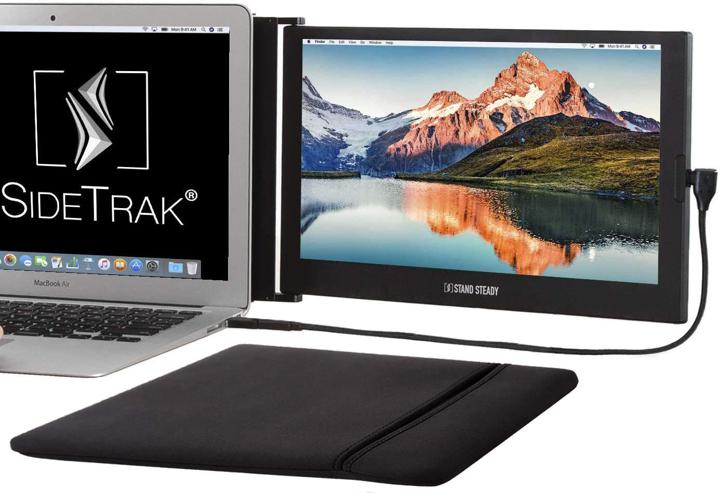 We hadn't really tested out the audio ad space but after working with Audiohook we realized that there really is an opportunity to market products and services in the audio ad space. Jadyn was great at always explaining how everything works and providing us with all the data we needed. Audiohook has been great to work with!
-Alexa Van Sickle, Digital Marketing Specialist
SideTrak is an industry breaking tech company. Designing the first portable monitor for your laptop allowing you the ease of working with dual monitors, while still having the lightweight convenience of your laptop. 55% of Americans listen to audio on their computers, making digital audio the perfect marketing platform for an on-the-go brand like SideTrak.
Unlike display and search ads, digital audio ads are commonly thirty seconds long. Moreover, since human brains retain information longer when heard compared to just seeing and reading information. Digital audio ads on average boost an impressive 4X improvement when it comes to ad recall. The SideTrak team chose to partner with Audiohook to help them leverage the power of digital audio to reach new customers and grow sales profitably.
After meeting with the SideTrak team, it was clear they needed to grow brand awareness in order to find their audience. As potential customers were driven to the website, Audiohook would leverage a retargeting strategy to help ensure customers didn't just visit the website, but ultimately made a purchase. SideTrak's ROAS exceeded their KPI goals. Audiohook built these audiences dynamically in real time, reaching them on a wide range of audio platforms, including Spotify, iHeartRadio, and SoundCloud.
Learn how Audiohook can help your brand today!