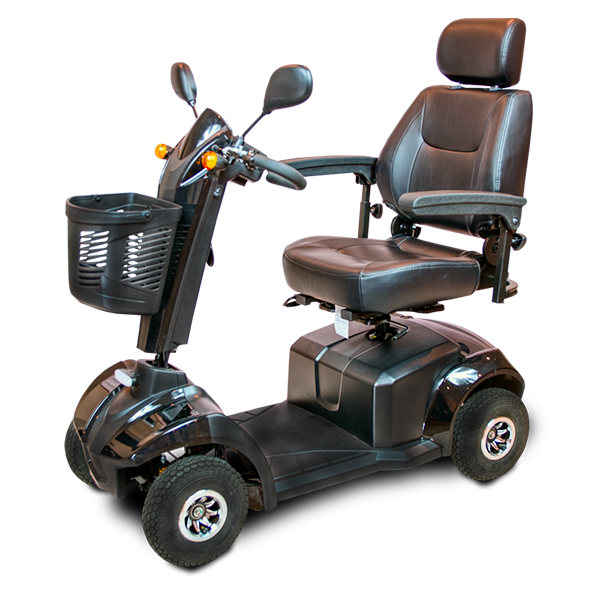 We are so pleased by the case study! We were able to generate a sale that was twice our AOV and are super pleased by Audiohook's services. Our goals were definitely met and the marketing medium of audio is something special and unique to the market. This can diversify our marketing spend and allow for us to maximize our ROI. Thanks again!
-Scott Zabriskie, CEO
Scooters 'N Chairs is an electric and manual wheelchairs, motorized scooters, and walkers brand. They ask the important question of, does your loved one have the right mobility in order to stay safe in their own home. They specialize in helping those with mobility issues become more independent and secure. Scooters 'N Chairs offers needed products for many and had steep competition. This called for a different marketing tactic than their usual.
Scooter 'N Chairs' market is mostly geared towards an older crowd, those who either need the products or family members of someone who could benefit from their products. Their audience wasn't usually on social media, therefore they were in demand for a different way to gain customers. With Audiohook, Scooters 'N Chairs was able to see growth within a short time after their digital audio ad was aired, because their audience mostly listen to the radio or podcasts, rather than scrolling on social media and clicking on ads.
When the two companies sat down with each other, they both saw goals were met significantly and a with a high Return on Investments. Scooters 'N Chairs is now going to keep digital audio in their advertising rotation due to the great results they received in their case study. Audiohook advertises on many streaming platforms as well as local radio and podcasts.
Results:
They finished with over 11,000 fully listened to ads.

Over 1,400 reached.
Learn how Audiohook can help your brand!