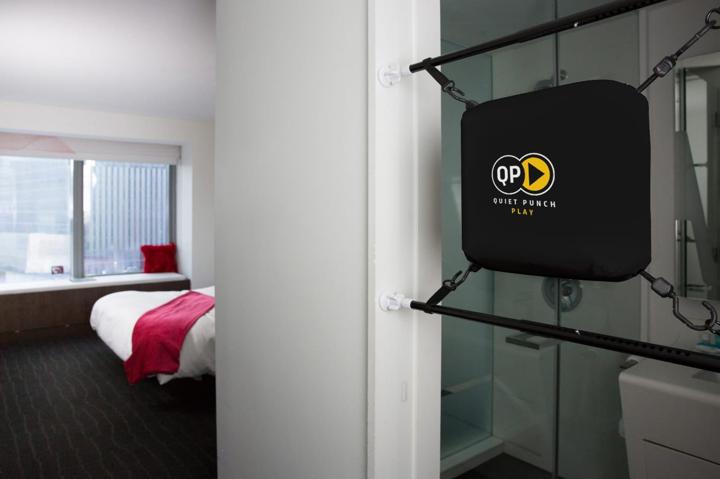 I recently started on the Audiohook platform and am very excited by the results so far. I always wondered how we would be able to get Quiet Punch into the ears of our potential customers and with Audiohook it couldn't be simpler. I had help from the start of our campaign getting the ad together, adding tracking to our website, and reviewing results on a frequent basis. I am very excited to include Audiohook into our consistent marketing strategy.
-Brian Pedone, CEO
Quiet Punch offers an in home boxing product. It can be used in any space and has progress tracking capabilities. Quiet Punch had to do something in order to reach a larger audience other than their athletic and workout enthusiasts consumers. Audiohook was able to do just that for them. Digital audio is able to reach a larger number of potential customers.
With Audiohook and audio advertising almost everyone is reachable. Most people stream, listen to the radio and/or podcasts at least once a day. Not everyone gets online everyday, so the chances of being seen (or in our case heard) are high. The best part about digital audio, is advertising has never been easier. Audiohook can do most of the work for you from script writing, voice talents, and editing. All you need to do is make sure it's perfect for your brand.
Audiohook decided Quiet Punch needed to focus on building a lookalike audience for their products. They realized obtaining unique listeners would help them meet their goal. With a higher number of unique listeners being driven to their website, they ultimately had a growth in sales as well. Digital audio advertising is the way to go. Audiohook uses many streaming platforms to get your brand out there.
Results:
65,508 placed ads on a $995 budget.

Finished with 19,633 unique listeners.

3,086 website visits with an average of 99 per day. 
Learn how Audiohook can help your brand today!