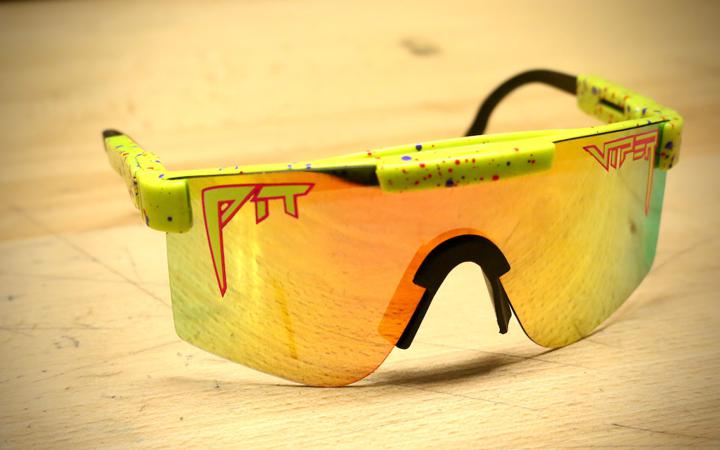 We were looking to expand our advertising channels this past year and when Audiohook reached out to us. We had been interested in audio ads, but other platforms didn't seem like the right fit. We were very impressed with Audiohooks ability to track conversions, as conversions are a good metric for overall campaign success. This was very important because it allowed us to track our main KPI, ROAS through their dashboard. Over the past few months, Audiohook has exceeded our ROAS goal by 3x and we will continue to include them in our advertising mix. From the onboarding process to the scriptwriting, Audiohook allowed us to keep our authentic brand voice while offering helpful information for a brand that is fairly new to the audio advertising space.
-Kayse Brunell, Advertising Manager
The Pit Viper Story:
Pit Viper is a sunglasses brand founded on one doctrine– sunglasses that can take a beating. Their unique designs can be sat on, shoved into pockets, ran over, and still do what sunglasses are supposed to do.  When Pit Viper was approached by Audiohook, they had been thinking about digital audio advertising, but never made the leap due to other platforms being lackluster. In the past Pit Viper was focusing on influencer marketing since their target audience is on social media, but they knew they were missing out on a significant portion of their target audience without digital audio. 
The advantage digital audio advertising has over any other marketing tactic, is the amount of people reached can be astronomical. There are 204 million digital audio listeners in the US, making it the second most popular digital activity, behind video. With audio advertising you're able to narrow your target audience to the finest detail. With Audiohook, you can target certain ages, interests, and even specific demographics. 
Pit Viper took this knowledge and easily targeted their audience. They were able to reach thousands of listeners with a relatively low budget. While their case study ran they received hundreds of orders attributed to their audio ad. Once Pit Viper saw their results, they quickly decided to run another campaign with Audiohook. Pit Viper is only one of the many brands Audiohook has helped. Audiohook advertises on many large streaming platforms, the radio, and on podcasts. 
Results:
35,638 ads placed on a $466.35 budget

Reached 21,190 unique listeners

Attributed to 100+ different orders during the first month

Exceeded their ROAS goal by 3x
Learn how Audiohook can help your brand!