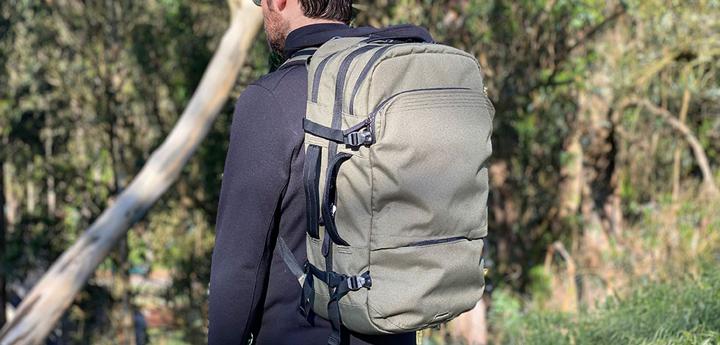 Audiohook exceeded my expectations during their trial of our campaign. I wasn't totally sure what to expect but I for sure wasn't expecting a nearly 4% ROAS. We will for sure continue to explore their advertising avenues moving forward and are excited to see where we can go with them.
- Emma Abbott, Head of Marketing and Partnerships
The
Pakt
Story:
Pakt is a sleek travel bag brand. They offer everything from carry-ons, to backpacks, to luggage organization cubes. Pakt advertises an assortment of products which can be marketed to everyone and anyone. There is always a need for travel bags, backpacks, or a gym bag. Pakt knew their audience, but they were struggling to reach them. Digital audio helped them finally reach their audience.
Streaming is now an everyday occurrence. People are listening to streaming platforms and podcasts while working, at the gym, on a hike, doing the dishes, etc; there is always someone listening. This allows brands to grow quickly. Pakt saw growth within the first couple of weeks of their ad being aired. Their case study ended with above goal results.
When Pakt first partnered with Audiohook they were hesitant about digital audio advertising, but in the end it paid off for them. They plan on running another ad with Audiohook in the near future. The execution of their first ad went smoothly and created a new marketing tactic for their rotation. Audiohook advertises on SoundCloud, TuneIn, Spotify, Pandora, and many more.
Results:
Pakt wanted to see a 3x ROAS and saw a 4x.
Learn how Audiohook can help your brand today!