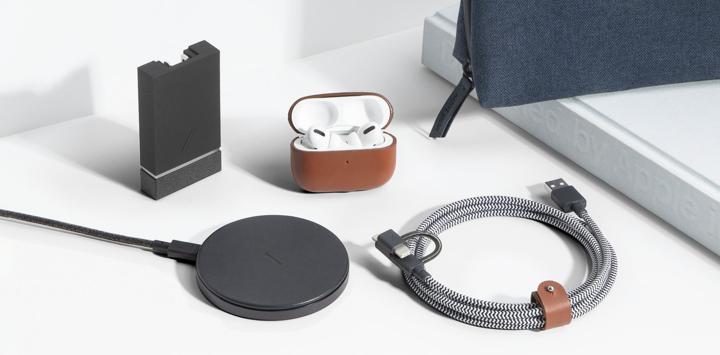 We would definitely recommend Audiohook to any marketer looking to increase brand awareness and drive quality traffic to their website. We will continue to include Audiohook in our media plan for any 360 campaigns and turn to them whenever integrating audio channels into our broader Digital strategy. 
-Xavier Guillou, Digital Marketing Manager
Native Union is a tech accessory brand. They offer stylish and functional designs to fit modern lifestyles. They cater to most Apple products and are sold all around the world! Like many brands, Native Union was hesitant to give digital audio a try due to a previous experience with another company, or lack of information about the audio advertising channel in general. In Native Union's situation they had always known they would reach a large portion of their audience with digital audio, but they had poor experiences with other streaming platforms. They worked with Spotify and Deezer in the past, and while they had good traffic from these platforms, podcast and audio ads felt like advertising blindfolded, not knowing who they were going to reach and what the outcome would be.
When Native Union discovered Audiohook, it broadened their expectations of what they could achieve – buying audio ad breaks programmatically, targeting users the same way as they would on other performance channels, and overlaying relevant targeting beyond demographic or music preferences. Despite these great targeting capabilities, they were still a little doubtful. Measuring success with audio advertising has been hard. However, with Audiohook's pixel able to monitor user behavior directly on site, it quickly lifted Native Union's concerns. Their campaign was extremely successful and resulted in an outstanding cost per completed listen which was more cost efficient to completed video views on Facebook or YouTube. 
The results exceeded both Audiohook and Native Union's expectations: beyond reaching new users and completed ads, their campaign on Audiohook drove a cost per session three times cheaper than their top performing channels. The session quality resulted in driving new sales almost immediately after launch at a return on ad before any sort of optimization, targeting refining, or creative testing.  Audiohook advertises on many streaming platforms to help brands achieve the same goals as Native Union. 
Results:
Over 25k fully listened ads
Reached over 3k listeners
Finished with a 2.4 ROAS
Learn how Audiohook can help your brand today!