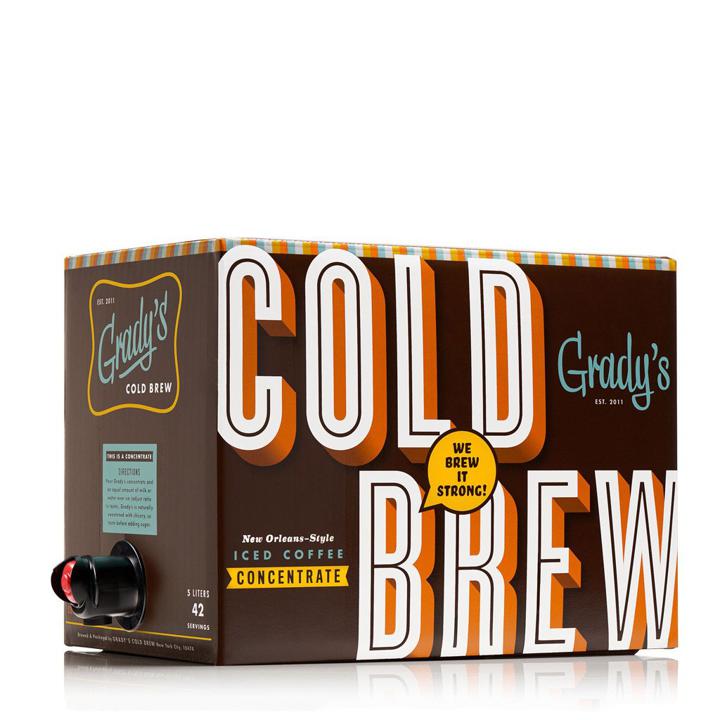 The team over at Audiohook are awesome! They went above and beyond, to help get everything set up and working – and were always quick to respond! Our campaign helped with brand awareness and we are excited to see what the future holds working with Audiohook!
- Josh Hutto, Marketing & Brand Strategy Coordinator
Grady's Cold Brew, founded in 2011, is a ready-to-drink and brew-it-yourself cold brew brand. Grady's Cold Brew grew overnight after being featured in GQ Magazine. After their initial growth, their brand awareness started plateau and required a new marketing tactic. They decided digital audio advertising would be the best on top of their current digital ecosystem. Once Audiohook and Grady's Cold Brew created an ad focusing on the brand's newest product, a reusable brew-it-yourself cold brew kit.
Caffeine is a morning ritual for most people. Both Audiohook and Grady's Cold Brew were aware streaming goes along with that ritual. Most of the country listen to podcasts, the radio, or streaming platforms while starting their day – caffeine in hand. Spotify did their own study, and found out listeners are most active between 7am and noon. That's on Spotify alone! Grady's Cold Brew found their audience easily given this data. Grady's Cold Brew's case study ran for four weeks. Their growth was exponential and on the same level of when they were featured in GQ.
At the end of their case study, Grady's Cold Brew and Audiohook sat down to discuss their results. Both companies were impressed with the number of listeners they reached, and how many ads were fully listened to on their budget. Grady's Cold Brew will be keeping digital audio advertising through Audiohook as their main marketing tactic. Audiohook advertises on many streaming platforms such as Spotify, Pandora, TuneIn, and more!
Results:
Finished with a 2.07x ROAS

Over 30,400 fully listened to ads

Reached over 15,600 listeners on a $500 budget
Learn how Audiohook can help your brand!