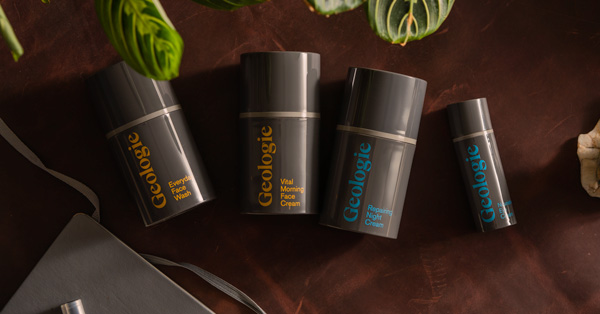 The thing that we most enjoyed about working with Audiohook was the level of transparency. From the very beginning, we knew that we would have access to the data. The you know, the platform, the partners that we were working with and that we could see, you know, the scalable approach on a day to day basis, you know, alongside our other marketing efforts.
-Stephen Racano, Head of Growth
Geologie is a men's skincare brand. They offer simple and personalized products to give the best results. Their products are specifically designed to gently fight acne, reduce wrinkles, oiliness, and combat dark and puffy under-eyes to help men bring back their confidence. Before working with Audiohook, Geologie focused on a digital ecosystem including paid searches, paid social, and influencers. At first, they were hesitant to use digital audio advertising. They had worked with other digital audio partners before, but were disappointed with the execution and data provided. 
They quickly figured out digital audio is a fantastic addition to their marketing efforts and will keep it in their rotation. Because of Audiohook's platform, they gave more thorough data than other digital audio partners Geologie tried in the past. Geologie had expectations of meeting their previous marketing efforts in the digital ecosystem. Even after a short testing period, Geologie, was able to exceed their expectations and goals while staying under their benchmark. 
At the end of their case study, Geologie commented that Audiohook does things differently than other digital audio partners. They were impressed with the daily reports gathered for their case study. Audiohook was able to solve some of Geologie's core marketing challenges. Audiohook provided them the ability and foundation to create a scalable channel within digital audio. They felt digital audio advertising did more for their brand than their previous marketing efforts. Audiohook advertises on a variety of large streaming platforms, podcasts, and the radio.
Results:
Over 300k impressions
30k new listeners
Exceeded CAC goal
Learn how Audiohook can help your brand today!