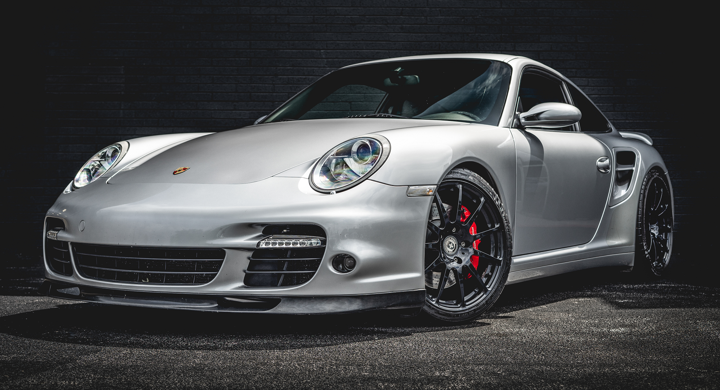 As we looked to continue our growth and marketing reach, we tested on the Audihook platform. I was a bit skeptical this media would work well for our niche market and consumer base, but it drove awareness and an immediate return. We've continued to invest marketing dollars in Audiohook as it's a part of our awareness strategy. Audiohook has helped us reach a new audience and customer base.
-Jon Swift, President
Flat 6 Motorsports is a car parts brand who focuses on Porches. They offer everything from tuning products to exhaust products, anything you need for your Porsche no matter the model. Flat 6 Motorsports marketed towards Porsche enthusiasts, and those who care about the maintenance of their cars. They had never tried digital audio advertising before, but decided to give it a try since most car enthusiasts have some type of audio playing while working on cars. 
Digital audio is great for niche markets such as Flat 6 Motorsports' audience. While they were skeptical about it, they realized it was an easier way to reach their market, due to the radio, streaming platforms, and podcasts being used while working on cars. Audio advertising also has real-time tracking which makes it simple to find their audience from their interests. 
Using Audiohook benefited Flat 6 Motorsports a great deal, and left their case study with paramount results. The most impressive results from the case study was the fully listened to ads. This showed Flat 6 Motorsports their market was actually listening and making purchases after hearing the ad. Audiohook uses platforms such as Spotify, Pandora, TuneIn, SoundCloud, and many more in order to help brands get as much exposure as possible. 
Results:
Flat 6 Motorsports finished with over 20,000 fully listened to ads.

They finished with 7x ROAS
Learn how Audiohook can help your brand today!