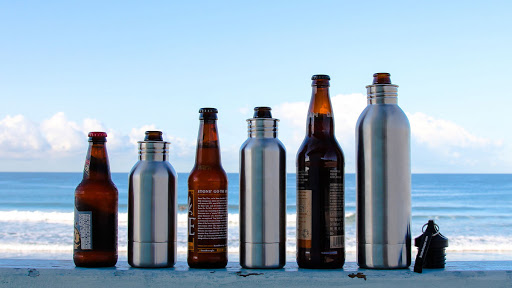 They are a great one stop shop, easy to work with, and a group of folks who will get you into audio streaming commercials successfully.
-Scot Breithaupt, Director of Creative Marketing & Cold Beer Crusher
BottleKeeper is a can insulator brand. They created the Bottle Keeper to keep beer ice cold for hours and protect glass bottles from breaking. They come in various sizes to accommodate most beverages. BottleKeeper partnered with Audiohook because they were interested in trying out other marketing strategies. BottleKeeper was interested in the results and attributions digital audio advertising and Audiohook provides. They were impressed by how easy the process was from start to finish. Since Audiohook was able to create the content, run the ad, and provide attributions through the dashboard, BottleKeeper decided to run another campaign. 
The large difference between digital audio advertising and a digital ecosystem is the amount of work and strategy required. There is a peak time frame with digital ecosystems. An example of this is advertising on Facebook the best time to advertise Consumer Goods are Wednesdays at noon and Fridays at 1pm. These are very short engagement windows, which means your brand has to stand out from the crowd. Digital audio does the strategizing and work for you to reach as many listeners as possible. 
The BottleKeeper team ran a two month campaign with Audiohook. After their case study, BottleKeeper, said they received better results with Audiohook than their other marketing tactics on Google and Facebook. BottleKeeper's team was so impressed with their outcome, they are increasing their budget for their next campaign to get even better results. It's clear that BottleKeeper is one of many successful brands who partnered with Audiohook to try digital audio advertising. Audiohook advertises on many large streaming platforms, podcasts, and the radio.  
Results:
Finished with a 4.3x ROAS

Had over 36k impressions
Learn how Audiohook can help your brand!