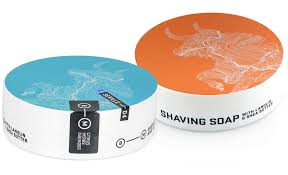 Audiohook was easy to work with and very transparent throughout the entire process. They provided excellent feedback on how to make our ads better it was great to see the potential behind audio ads in general. If you know your customers and their needs, or even if you're just looking for a different angle with which to approach new customers, definitely recommend giving them a try!
-Will Carius, President
Barrister and Mann is a men's shave and beard care brand. They aim to provide a new way to care for your beard with their vintage style, but modern technology. Barrister and Mann didn't have a problem with their current audience, they had an abundance of email-subscribers which resulted in return customers. Barrister and Mann realized they were struggling to gain new customers, thus they turned to digital audio advertising.
A little over three quarters of Americans listen to podcasts or streaming platforms for one to five hours each week! Most of the listening happens on a mobile device or portable tech device. These stats are important, because it means there is a sizable amount of people who are exposed to your brand. Audio advertising is extremely useful for brands who want to grow and expand their audience.
When Barrister and Mann sat down with Audiohook after their case study, they saw great listener results. They increased their sales and website clicks almost immediately after their ad started streaming. This was from the large amount of listeners they were able to reach. Audiohook advertises on many streaming platforms, podcasts, and radio.
Results:
Barrister and Mann wanted to see a 2% conversion rate, but finished with a 3%.

They had 21,837 fully listened to ads.
Learn how Audiohook can help your brand!