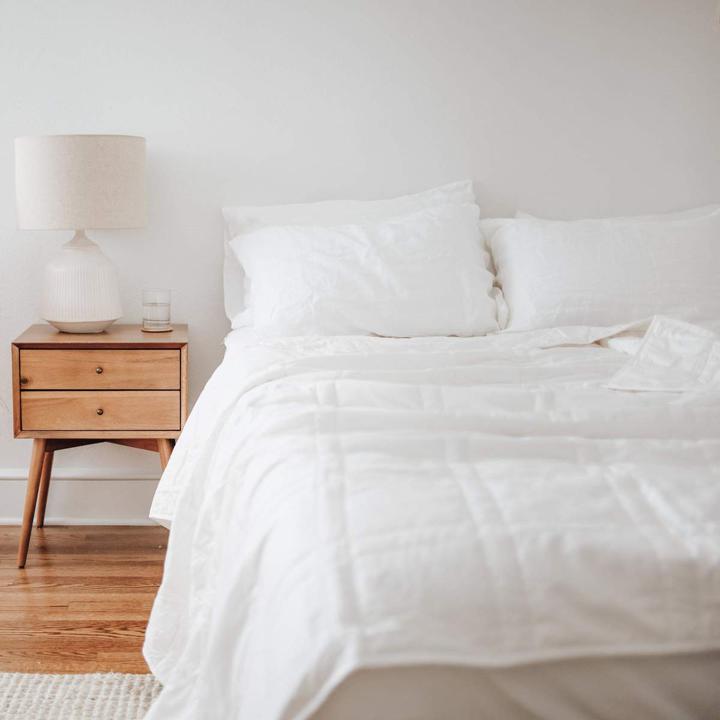 James & Audiohook were very helpful and easy to work with when creating our test ad. The process was streamlined and we were able to track the ROAS through their dashboard where we saw positive results. I recommend Audiohook to any team interested in the audio advertising market.
-Elizabeth Grojean, Founder & CEO of Baloo Living
The
Baloo
Story:
Baloo is a creative blanket company. They specialize in providing a better sleep with their original weighted blankets, comforters, and throws. This was Baloo's first experience with digital audio advertising. They were mildly hesitant at first due to the worry of not receiving the correct information and results. Baloo was used to the type of information digital media provided and how it can provide the incorrect stats on views, returns, and clicks. With digital audio advertising through Audiohook you get live, real-time results and tracking. 
The large downsides of digital media marketing are all solvable with digital audio. With social media and online marketing, you have to stay engaged, interact, and it's difficult to measure. Digital audio is low-maintenance and can target audiences easily. Because of the aforementioned tracking, digital audio does all the work for you. It will find the correct audience to play the ad to, and there is no interaction needed. You'll save time and money with digital audio advertising. 
Audiohook and Baloo reviewed the results of their case study, and were pleased to see above average ROAS results. Once Baloo was able to reach their audience, their website visits and clicks skyrocketed. In the past, Baloo struggled growing, but digital audio solved that problem for them. Digital audio is the best and easiest way to advertise. Audiohook advertises on streaming platforms such as Pandora, Spotify, SoundCloud, Spotify, and many more including podcasts and the radio. 
Results:
Learn how Audiohook can help your brand today!