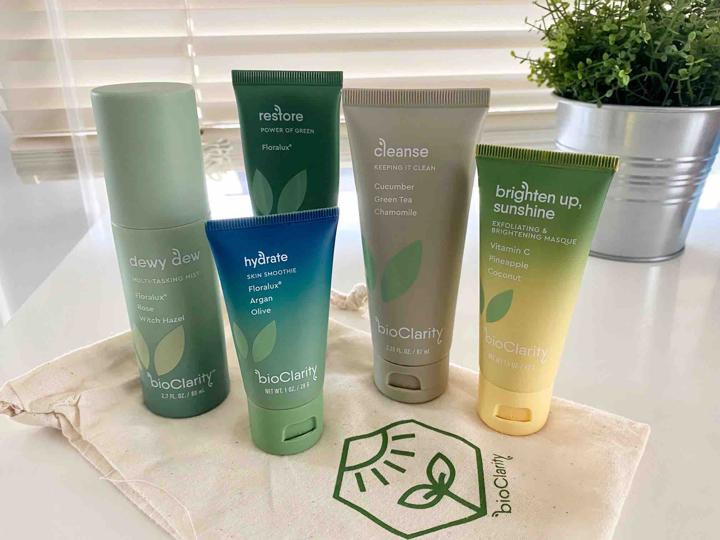 Audiohook drove highly qualified traffic at efficient rates. Their audience targeting was spot-on. We ran a successful test campaign with impressive results and we're planning to incorporate Audio Hook as part of our future brand awareness and consideration strategies.
-Marc Peterson, Director of Ecommerce bioClarity
bioClarity is a vegan, plant-based, and non-toxic skincare brand. They are dedicated to helping everyone be comfortable in their skin. This can be a challenge to advertise, because of the vast variety of skincare brands out there. Many brands rely just on social media marketing to get their name out there and attempt to gain an audience.
The challenge of social media advertising is you have to rely on followers and likes. You can promote a post, but there is still a large chance it will get lost among other ads while potential customers are scrolling through their feeds. An advantage of digital audio advertising is it works with frequency and reaches audiences multiple times. bioClarity chose to work with Audiohook to help grow their brand and standout amongst similar brands.
bioClarity's main goal was to raise their attributed website sessions. Because of the audio ad, their website sessions grew, resulting in more purchases. They were able to reach a larger audience multiple times, driving people to their website. Audiohook was able to gather data and information to help bioClarity track where their listeners are. Audiohook advertises on Spotify, iHeartRadio, Soundcloud, Pandora, and many more platforms.
Results:
bioClairty's performance indicator was their CAC and Audiohook was able to hit their goal of $36.

bioClarity averaged over 100 attributed website sessions per day.

Their ad frequency was 6.6 ads per unique listener.
Learn how Audiohook can help your brand today!